Our Earth Baby® Founder Florence was only five years old when she was orphaned. Now a successful multi-preneur, Florence is determined to give back and make a difference in the world through Earth Baby®, an innovative company dedicated to providing certified organic and natural ingredients.

With each purchase made at Earth Baby® our valued customers can feel confident knowing that their money will be used towards meaningful causes such as helping children affected by poverty get access to education around the globe — while getting to enjoy high-quality products for their babies and loved ones.

Being part of Earth Baby means not only beingpart of a team striving for excellence but also understanding how each small action can have an impact on someone else's life, inspiring them with stories like Florence's story. It serves as reminders that anything is possible if you set your mind into it!
Our Eco-Friendly Packaging
Earth Baby® believes in creating a more sustainable future for our planet. All packaging is 100% recyclable and our kit bags are made from organic cotton. We care about the planet we live in and will continue to find better ways to improve our environmental footprint.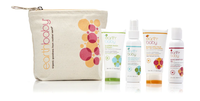 Our Charity Partners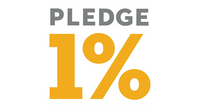 Pledge 1%
Not only does Earth Baby® provide the highest quality certified organic and natural ingredients for our baby products but we also donate 1% of all sales to incredible organizations that build a better tomorrow and foster opportunities for the next generation. Through charitable contributions, Earth Baby® strives to create positive change and give back where it matters most: Our Community.

The Preface Project Foundation
The Preface Project Foundation supports early childhood literacy with a multilingual twist! Preface works to set up every child for lifelong learning success by connecting high achieving students and service-minded young professionals with the resources to make an educational impact.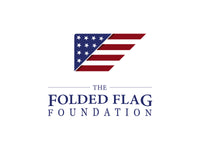 The Folded Flag Foundation
The Folded Flag Foundation serves to honor the legacy of, and pay tribute to the brave men and women who had given their lives to defend our country. Their mission is to provide educational scholarships and support grants to the spouses and children of the Unites States military and government personnel who died as a result of hostile action or in an accident related to U.S. combat operations.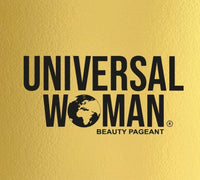 Universal Woman Official
Universal Woman accepts participants from 25 to 40 years old, who can be single, married, divorced, or a single mother to be a "Goodwill Ambassador" promoting friendship and goodwill.
Earth Baby is partnering with Universal Woman because it seeks to make a difference in the world through it's social work around the world. We plan to make a difference for those in need, especially to empower woman, and help children. We love to see women who may be going through a healing period from all sorts of sad events in their lives by enabling them to start taking control back of their lives.